Valentine's Day was always a contentious holiday. Amid the happy couples are ones fed up by another pressure for sudden romance. Or lonely singles sick of seeing pink hearts everywhere. And, of course, critics saying it's "all invented by card companies."
While it's true you shouldn't need a holiday to forcibly tell you to treat your SO. And the world shoving romance in your face all the time can suck if you don't have someone to share it with. And…it's also true things get pretty commercial. I mean, buying discount chocolate the day after is the most I've ever celebrated.
However, I believe a holiday centered all around love is actually really nice. That goes for if you're single too! Love can show the sweetest, happiest moments in life. At the same time, it exposes some of the most fragile and nervous ones. Zooming in on two people's relationship is one of the best ways to connect with the emotions we all have even if it's expressed in ways we haven't experienced.
So whether you're taken and looking to cuddle up and reminisce with your partner, or single and looking to snuggle into the fluffy story of someone else's romance—buckle up! Get some cocoa. Get some chocolate. Because these 10 romance anime are just what you need.
---
Films for Valentine's
Valentine's is only a Day after all. So keep it short and sweet with these movies!
Tamako Love Story
Tamako Love Story follows the titular character Tamako at the end of her high school days. At first, she thinks her only concern is nailing her baton performance at the upcoming marching festival. But soon she notices all her friends are making big plans. Plans that carry them far away. Far away from where she had always thought she'd stay, working in her family's mochi shop. Was that not enough?
Mochizou, on the other hand, has plans for Tokyo. Tokyo…far away from family, friends, mochi, and Tamako. Tamako. He is her longest and quietest admirer. But he's running out of time to confess those feelings before they go completely silent—stretched too thin by distance and time.
The film is technically a sequel to Tamako Market. However, it stands on its own without needing to watch the series. It's simple but profoundly sweet and guaranteed to put a smile on your face.
A Silent Voice
Unlike Tamako Love Story, which focuses on childhood friends, A Silent Voice follows two characters closer to childhood enemies. When the deaf Shouko transfers to a new class she's immediately the target of bullying. Shoya is enthusiastic to take part. But once the bullying is finally reported, he gets blamed for all of it. Suddenly he's the one outcast. Yet still Shouko is also alone.
They grow up apart until the third year of high school. Guilt has eaten away at Shoya. All he wants is to find Shouko again, and make up for what he's done. His journey is sincere. The relationship is heartfelt. Now this one. This one is guaranteed to make you cry.
5cm Per Second
Makoto Shinkai's more recent films Your Name and Weathering With You may also be strong contendors for this list. But his older movie 5cm per Second still stands strong.
It describes the struggles of a long distance relationship. The hurt you feel, the hurt you make others feel. The desperate want to just be with someone. The looming question of its really meant to be. All wrapped up in beautiful landscapes that drift between snowy train rides, grassy hills, and convenience stores dyed by the sunset.
A Whisker Away
A Whisker Away is a whackier entry on this list. They say love is magical though don't they? And there's definitely some odd magic happening here.
For much of the film our main character is not herself. She's "Taro," the adorable cat her crush loves. Meanwhile in her human form he's not too keen on her advances. The secretive set up is a bit questionable at first, but you quickly can't help rooting for the main character to get her chance at love. A very endearing adventure full of "all for love and love for all!" Valentine's spirit!
Shows for Valentine's
If you're in it for the long haul, why not check out some of these TV shows?
Toradora
Love doesn't always come easy. It's also not always very obvious. The rough "tsundere" archetype is a good example of this rule in anime. And Toradora features one of the most famous tsundere: Taiga. She looks small and cute, but has a feisty and sometimes too brash personality. But she's only one of the misleading looks department.
Ryuuji looks like the one who should be a delinquent. As it turns out though, he's actually pretty sweet. He cooks and everything! What a guy. You wouldn't know it though until he bumps into Taiga. They reveal their crushes to each other on accident and, even more accidentally, reveal their softer sides during the friendship formed because of it.
It's slow burn with equal parts emotion and comedy. A little more on the dramatic side than most real romances for sure, but it sticks to the heart of things which makes it an absolute shoe-in for your Valentine's watchlist.
Snow White with the Red Hair
Snow White with the Red Hair seems like a very stressful show at first just by reading the premise. It involves almost being forced to join a concubine, running away from a kingdom, indebting yourself to a prince and his knights. Even after all that drama there's the new high-reaching goal of becoming a royal herbalist. No easy task.
I feel the art for the show is a better signal of what's to come. Clear and cheerful. Bright, but not blaring. From the romance to secondary plots, Snow White is a very soothing anime. It's a lovely one to relax and forget the day's worries with.
Ouran High School Host Club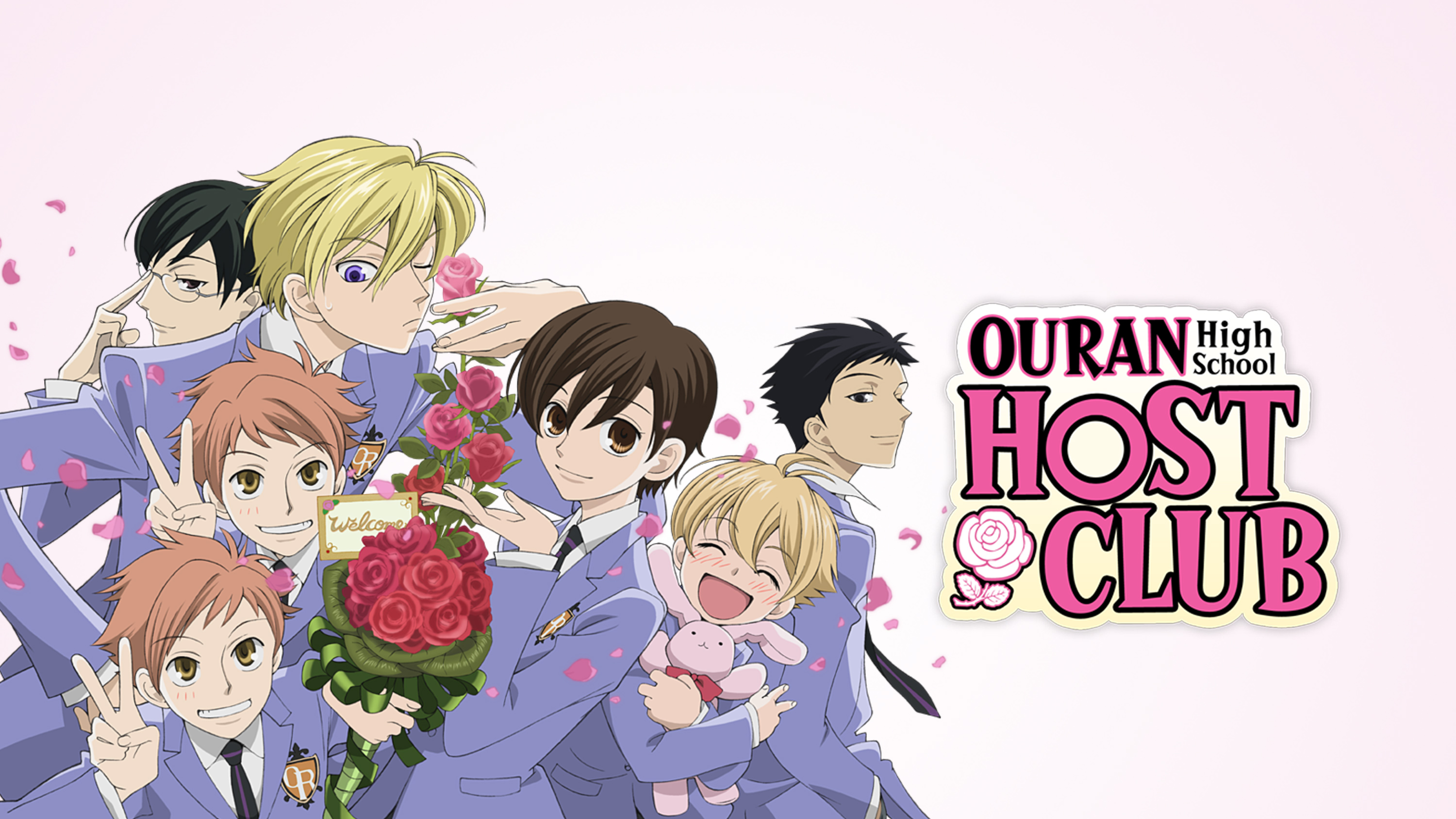 Ouran's opening could have a spot on this list all by itself. The iconic "Kiss, kiss! Fall in love!" is just the beginning though. If you're looking for some truly fun, laugh out loud entertainment for Valentine's then this is it.
Romance is mostly a subtle thread running through the series for the actual main characters. Though it rears its head more strongly in some episodes. But every episode has to do with love in some way or other. It has to.
Host clubs are all about making their guests feel loved after all. It's a place for pretty rich people with too much time on their hands to be entertained by other pretty rich people with too much time on their hands. Now there's also one "peasant" doing the entertaining too though. After she broke a stupidly expensive vase what other choice was there but to crossdress and become a host herself? None, of course.
Say "I love you"
Say I Love You is another simple, sweet story with a lot of heart. But it has an interesting contrast to most of the other titles in this list. It doesn't tell you only about how the couple worked up the courage to confess. It mostly follows their life after officially becoming an item.
While there's still a lot of clumsy work to be done on both sides in terms of figuring out their true feelings, it's a nice change of pace to not wonder "will they, won't they, and if they will—when?!" The tale of first love and relationship is always a warm one.
Aggretsuko
Now, Aggrestuko takes "short and sweet" very literally (although maybe not always on the sweet part, life's rough for a red panda office lady). The episodes are 15mins and each of the 3 seasons only has 10 of those small episodes. But they really pack a punch.
Romance is not the main genre of Aggretsuko. It often is more focused on the daily struggles of being a responsible, working person and wanting to scream out about every little injustice. Dumb bosses, overwhelming workloads, etc. But romance is a strong secondary topic. Each season focusing on a new stage of Retsuko's search for the right person and her growing doubt about whether that person really exists.
Violet Evergarden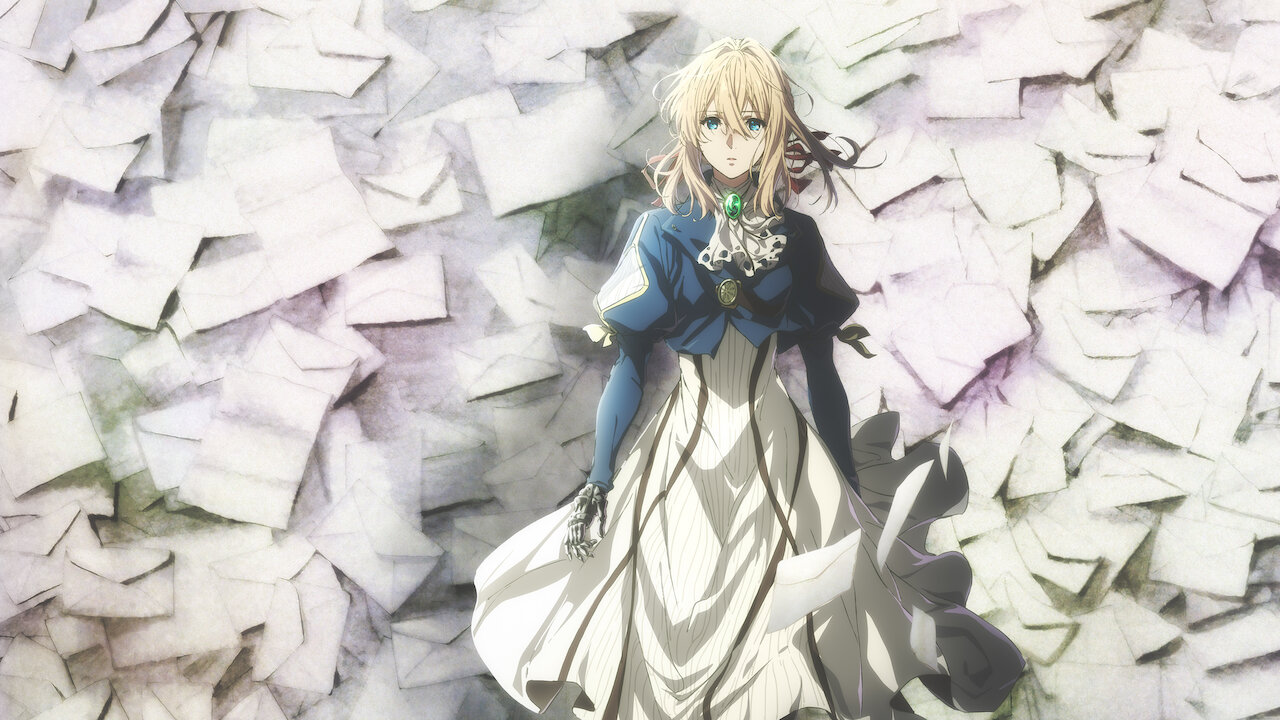 Our last entry is wildly different. It's not even technically a romance. There's no main couple to be spoken of either. But with all the focus on romantic love every Valentine's it's good to remind yourself that other kinds of love can be just as important and beautiful.
Violet Evergarden travels the country helping people write letters. All of their thoughts and feelings need to find the right words. From letters to lovers, friends, siblings, parents, children…these things teach Violet about all different kinds of love, including ever so slowly, self love.
---
There you have it. Miso's romantic gift to you. Hopefully you found just the right anime in this box of chocolates. Maybe you'll even consider being our Valentine this year?
If you're not sure how about an extra gift? Maybe you'll find the right anime there.